Played collegiality at nationally ranked, and competitive Metro State College for 4 years
Played for and learned from Mike Dunlap who is recognized as one of the top coaches in the country with NCAA Division I, II, and NBA experience.
Joe uses his college experience to coach kids using a college practice plan mentality.
Pushes athletes to get quality volume reps, at game speed, under intense pressure situations
Professional Basketball Player Europe September 2014 - 2018
Russia Euroleague
Portugal
Israel
Spain
Turkey
NCAA Division I Basketball Player 2010 - 2014
Oklahoma State University
Arizona University
CPR and First Aid Certified
Enrolled in NASM Personal Trainer CPT/ Specialized in Sports Performance Enhancement PES
Basketball Player Development
Position Coach
Coach 4 years; Highs school, Division 1 athletes.
High levels of skill work, speed, agility, and quickness
Strong Communication Skills
Knowledge and experience of Fitness, and Exercise
A two-time All-Southland Conference selection
As a senior, Big Easy led the team in blocks, steals, rebounds and assists. During his two seasons, the Lions won consecutive conference titles and made their first-ever NCAA tournament appearance in 2005.
Big Easy was named to the Southland Conference All-Decade Team for the 2000s and was
Inducted into the 2013 class of the Southeastern Louisiana University Athletics Hall of Fame.
Hi, I'm Galen Harkness. I am the Owner and Basketball Player Development Coach for EYG Basketball. I am deeply committed to helping basketball players gain new skills and play with confidence. As the director of the Elevation Basketball Academy, we teach, train, and inspire youth players to gain their confidence through hard work and the love of the game as well as we train high school and college players year round through small group workouts and drop-in workouts to ensure their playmaking abilities are ready for their specific competitive situations. The fall training, Elite 8 Player Development Program, is an 8 week season prep skills program focused on getting high school players equipped and ready for the season.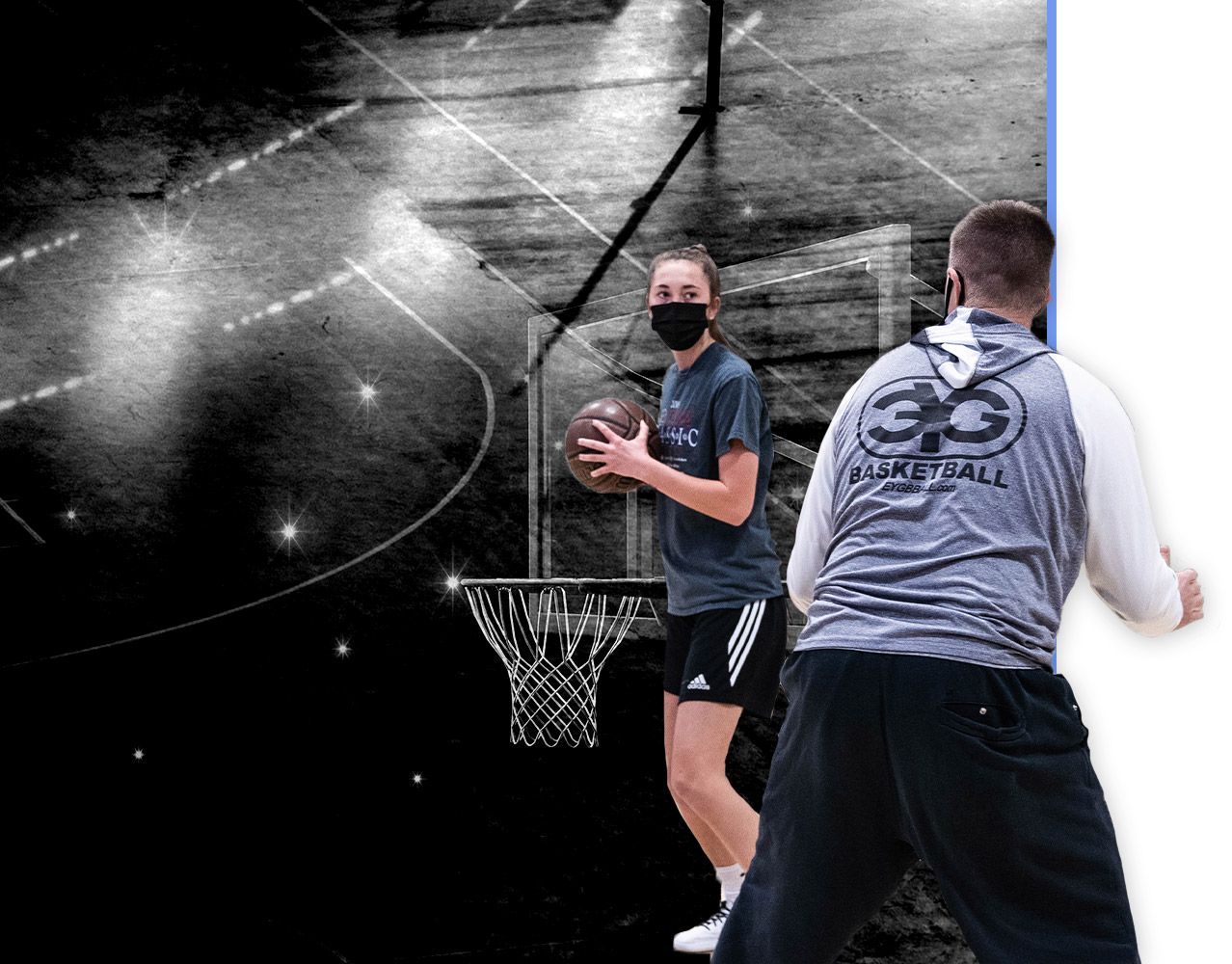 Our Training
For years, I have been passionate about basketball player development and helping players maximize their impact on their teams. I finally decided to follow my passion and deliberately focus on it. My mission is to help dedicated basketball players elevate their skills and playmaking sense so they can become an impact player on their team.
Now, I provide a variety of training opportunities for college, high school, middle school, and youth basketball players. Several times a year EYG directs the Elevation Basketball Academy along with the annual Elite 8 Player Development Program, and Small Group Workouts with Jordan Long.
private and small group Workouts
We offer private or small group workouts for players too. During these sessions we really customize the workouts to maximize your personal training needs.
My goal is to elevate the skills and confidence of basketball players that positively impacts their basketball experience as well as allows them to perform at their best. If you consider yourself a dedicated basketball player - someone who wants more out of themselves - then our training is for you.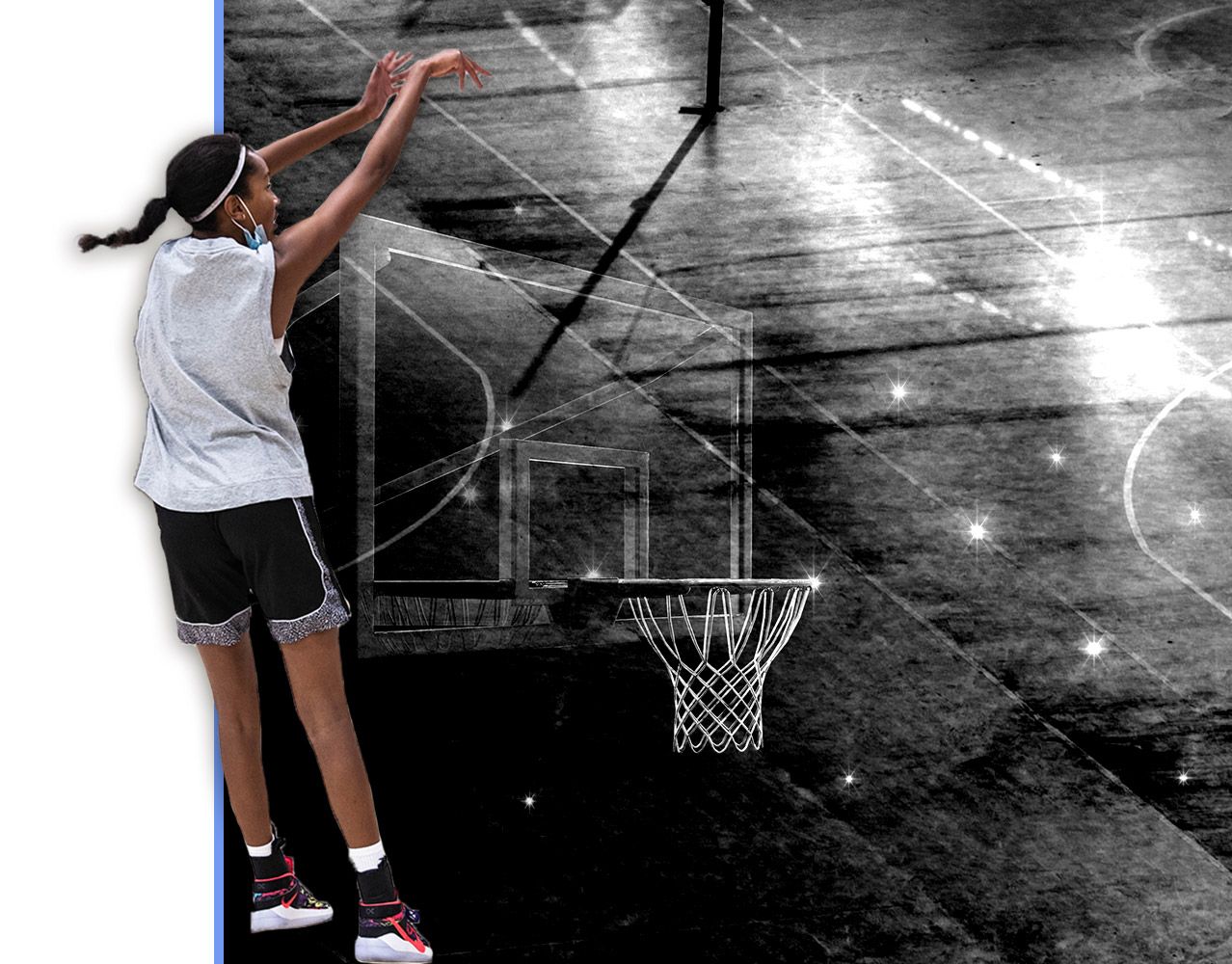 My Biography
I am a former college assistant coach as well as a former head high school coach who has experienced success at each level. During each coaching opportunity I worked with competitive and dedicated basketball players who committed themselves to the process of getting better, and through that process have gone on to positively impact their basketball programs. I have been coaching, teaching, and training athletes since my undergraduate years in college.
I really started to love the game of basketball when I was in junior high school which led me to play college basketball at Bethany College. Even during my playing days, I always knew coaching was what I wanted to do because it could have such a positive impact on young people's lives. In addition to playing in college, I have the experience of working at Kansas State University where the program produced 5 professional players as well as won a Big 12 title. From their I spent time as NCAA Division II assistant coach at UMSL before becoming the head boys basketball coach at Thornton High School.

I was a good head and assistant coach, but I really had a passion for developing players. As a result, I left the sideline in 2012 to pursue helping players developing into their best. Now I direct camps, clinics, and a variety of training opportunities for dedicated players.

Since becoming a player development coach and starting EYG Basketball I have been able to work with some of the most impactful people or companies in player development such as The Point Guard College (PGC Basketball), Mike Lee, and Ganon Baker. Also during my coaching days I had the privilege of working basketball camps from Oklahoma State, Iowa State, Purdue, and Colorado.
"
"Galen has as incredible passion for the game. He has a unique ability to not only break down the fundamentals of the game, but also an ability to teach them to players of all levels. He is very skilled as a teacher and a coach"
-Sue Serafini, Advanced Scout, New York Liberty (WNBA)
Jordan began his love for the game of basketball at a very young age. After nearly 26 years of playing the game he has learned that it takes hard work, dedication, and a great passion to become great. After playing basketball at a very high level, Jordan is highly motivated to help players reach their personal goals on and off the court. He has a passion for serving others and helping them be the best person they can be. Jordan believes that basketball is just a platform to use the gifts and talents he has been given to help others.
Jordan is a student of the game and after playing for a variety of coaches at many different levels Jordan has learned a multitude of skills and is passionate about passing along his knowledge of the game. He has a great ability to breakdown these different skills and make them practical and enjoyable to all the players he is able to work with. He believes that the fundamentals of the game are the foundation at which each player needs to take their game to the next level. After developing the correct fundamentals a player can then begin to master the skills at which it takes to become great. He also believes that everything that is done is done with a purpose. After his time spent playing Jordan realized one of the things lacking in basketball today, is practicing with a purpose. One of Jordan's goals is that after working with EYG, players will develop a purpose every time they step into a gym. His goal is to become the best player development coach he can so that you can become your best.
"
"Jordan is extremely gifted at teaching and training players to prepare for playing at the next level. His high level of playing experience, passion for serving others, and basketball knowledge will definitely make you better."
Training experience
Shortly after Jordan's playing experience he began giving back to his community at large by offering individual training sessions
and small camps. Jordan started "Longballskills" and for four years trained kids of all ages to help them reach their personal goals. Jordan has since partnered up with Galen and they have created EYG basketball. Their mission is to elevate your game with unique, personal, and passionate
instruction designed to raise your skillset and reach your goals on and off the court. "
Playing Experience
Faith Christian High School
- 3 Year Varsity Starter
- 2 yearAll-state player
- State Champion
Colorado Chaos
- 2003-2005
University of Nebraska Kearney
- D2 National Tournament 05-06
Colorado Christian
- Team Captain 2006-2009
- RMAC Champs
- D2 National Tournament
- RMAC All Conference Player
Professional Experience
Camp Coach
Nebraska Kearney
Colorado Christian
Carmelo Anthony Camps
Gold Crown Camps
Faith Christian
Elevation Basketball Academy
Longball camps