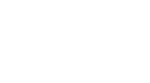 ELEVATE YOUR GAME
Become a better ballhandler, scorer, shooter, and on-court decision maker to maximize your performance in the game.
Our son was very enthusiastic about basketball, but wasn't making the progress he wanted by just playing on his teams. We put him in several of EYG's skills clinics and noticed a difference from the first session. He learned right away how to practice more effectively and gained new methods to improve his basketball skills, both individually and with his team. That was years ago. Now he's in his freshman year at a top-ranked high school and he was able to make the team against really tough competition due in no small part to his skills and love of the game nurtured by Galen and Jordan at EYG."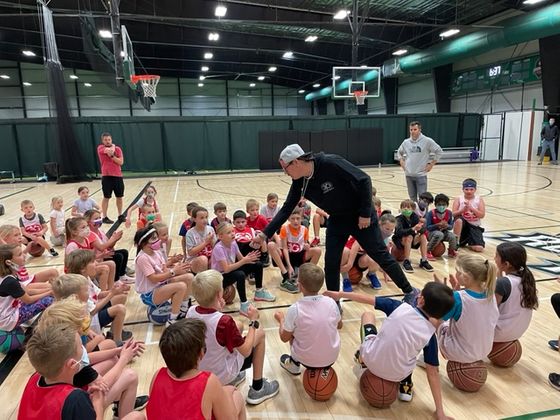 Learn to Play
Kindergarten to 3rd Grade Basketball Program
Friday Nights -- Kindergarten to 1st Grade 5 to 6:30 pm -- 2nd to 3rd Graders 6:30 to 8 pm
Session 1: November 4th to December 16th
Session 2: January 13th to February 17th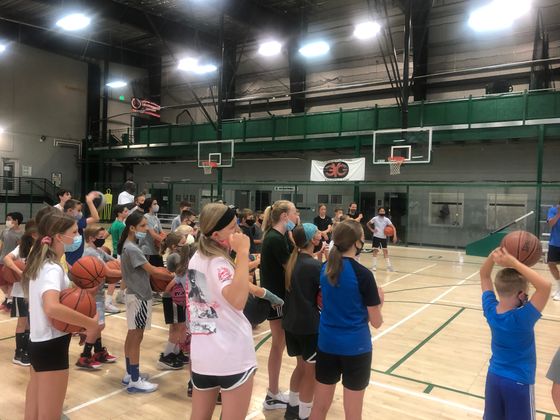 Christmas Shooting Camp
At the Sport Stable
December 27-29
Come join us for a 3 day shooting camp!
Each day we will provide 1.5 hours of shooting fundamentals, shooting games, and In-game shooting!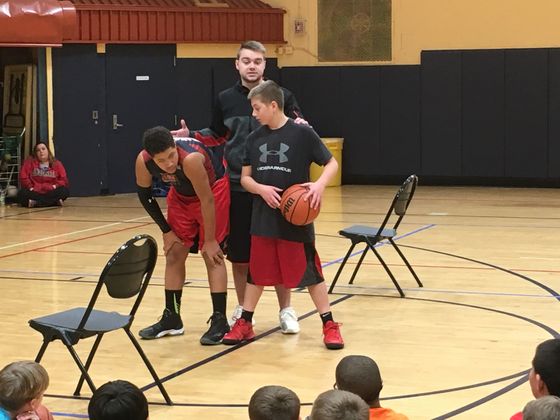 Winter Basketball Camps
At the Northglenn Recreation Center
December 27, 28, 29
Boys and Girls Ages 7 to 14. Recreation to Intermediate basketball players welcome.
3 Day camps with 9 hours of on-court time dedicated to helping players become their best. 1:30 to 4:30 pm each day.
To Register: Call Northglenn Recreation Center at 303-450-8800 or online
Small Group Training
2, 3, 4, or 5/6 player groups
Form your own group
More personal instruction
Train with teammates or like-minded basketball players
Create your own exclusive group of 2-6 players. This is the ideal option for players who like to train in a group environment outside of team training.
EYG trainer will contact you in 48 hours.
Private Training
1-on-1 Training
Customized training plan
Have a high level of accountability
Train to reach your goals this season or next.
Private training enables players to receive individual instruction in targeted areas of the game, which would be difficult to teach in a large team environment.
EYG trainer will contact in 48 hours.
We don't want to train you once and never see you again.
Getting better is a journey. Reaching goals is a process. It's not an overnight thing.
This is why we ask for each of our trainees to commit bigger.
We won't just have you in the gym. We'll be breaking down film, training your mind, and improving your confidence not just as a basketball player, but as a human being.
And both of those things take time.
Whether in a small group or private training, our intention is based in mentorship as much as it is expert player development coaching.
Do you want to train in a small group, privately, or group training?
2. REGISTER OR APPLY
Some training can be joined now while private & small group you need to apply.
After training consistently you will play better, smarter, & confidently.
Want to learn more about EYG events and training?
Subscribe to our newsletter!
Also, Subscribe to our text messages. Receive updates right on your phone. To subscribe to EYG Texting service, contacts must text first and last name to (720) 594-7032.